Continuous Platform Updates

Platform updates and upgrades are applied automatically.

Everyone is on the same "version".

Platform updates and upgrades made available, but will need to be managed by the client.

Upgrade Path

No need for upgrades. Updates and new features rolled out into the platform automatically.

Magento 1.x to Magento 2.x is a replatform.

PCI-DSS Level 1 Compliance

PCI-DSS Level 1 Certified

Merchants are responsible for ensuring PCI compliance. Magento enables compliance through payment gateway integrations.

Security

Yes

"Magento…was the target of choice for attackers … accounting for 85% of compromised systems."[1]

Reliability

Annualised application availability exceeds 99.98% across all clients.

"…we have not had one minute of downtime with eStar, not a second." – Taking Shape

Dependent on the client's hosting provider.

Internal Technical Team Required

No

Yes

Beyond Platform Technology: Retail and Digital Strategy Expertise

eStar's fully-integrated eCommerce platform is implemented by a large team with exceptional retail, eCommerce, and digital strategy expertise.

Magento provides an Open Source eCommerce platform. Implementation and management of the platform, and other services, are dependent on the system integrator chosen or internal team established by the client.
[1] Trustwave Global Security Report 2016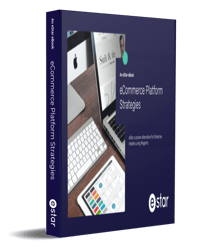 e
Star guide: a proven alternative for retailers using Magento
A downloadable guide designed to support your evaluation process and help identify a clear path forward for your eCommerce platform.
Brand Experience. Delivered Together.
By partnering with eStar, your eCommerce will be hosted and maintained on a proven, reliable, and scalable platform that will provide exceptional customer experience, contain functionality that is above market standard and enable revenue success and growth. The platform is constantly improved, and provides the flexibility and adaptability to meet your growth strategy and future digital needs.
Read how eStar is powering the success of the Country Road Group
PCI-DSS Level 1 Certified
eStar has been facilitating secure online payment transactions for more than a decade, strictly adhering to accepted best practice standards. eStar has been awarded Level 1 compliance to the Payment Card Industry Data Security Standards (PCI DSS), the highest level of compliance, for nine consecutive years now.
Proven Reliability
The eStar service has been proven to be perfectly reliable in performance and uptime, even through many real-world disaster recovery situations – including major power outages, rogue snowstorms, as well as several major earthquakes – without disruption to service.
Simplifying Operations
Total cost of ownership goes beyond license and hosting fees, and requires considering a broader set of costs:
Cost of maintaining in-house developers and/or development houses

Cost of overall platform maintenance, including patch management, upgrade paths, and regression testing

Cost of scaling your business

Cost of complexity
eStar help you simplify your operations by managing the day-to-day hosting and maintenance of the eCommerce platform; eliminating complexity with a platform architecture that provides zero risk for incompatibilities between platform updates, new platform features, and your platform customisations; and provides critical support when you need it, 24 x 7.
Enabling Client Success
The eStar eCommerce platform is reliable and scalable, supporting combined online sales of $400 million across our client base, with several clients exceeding 100,000 online transactions per annum. Our clients have an average online revenue growth of 38%.
Read about Briscoe Group's record performance
Beyond Technology: Retail, eCommerce, and Digital Strategy Expertise

At its core, eStar is a eCommerce provider that understands retail. eStar implements technology and solutions utilising its extensive retail experience, supporting brands to be successful online. We have the right mix of people, technology, and experience to ensure the success of our client partnerships, with a lead team that has unparalleled experience.