True Unified Commerce changes everything. And it's here.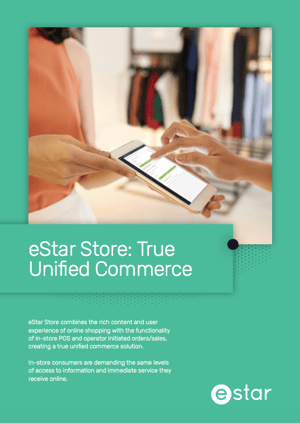 Smart retailers understand that the digital store, once a nice-to-have supplement to your retail business, is now the foundation of your retail strategy.
Retailers who do not place enough importance on eCommerce are limiting their revenue opportunities.
In-store consumers are demanding the same levels of access to information and immediate service they receive online.
eStar Store combines rich content and user experience of online shopping with the functionality of in-store POS and operator initiated orders/sales, creating a true unified commerce solution.
Complete this form to get a free product tour of eStar Store and find out how it
Integrates the in-store and online experience
Delivers seamless customer experience with integrated POS
Provides comprehensive functionality